Posted on Oct 15, 2019.
PROMOTIONS MAKE EVERYTHING BETTER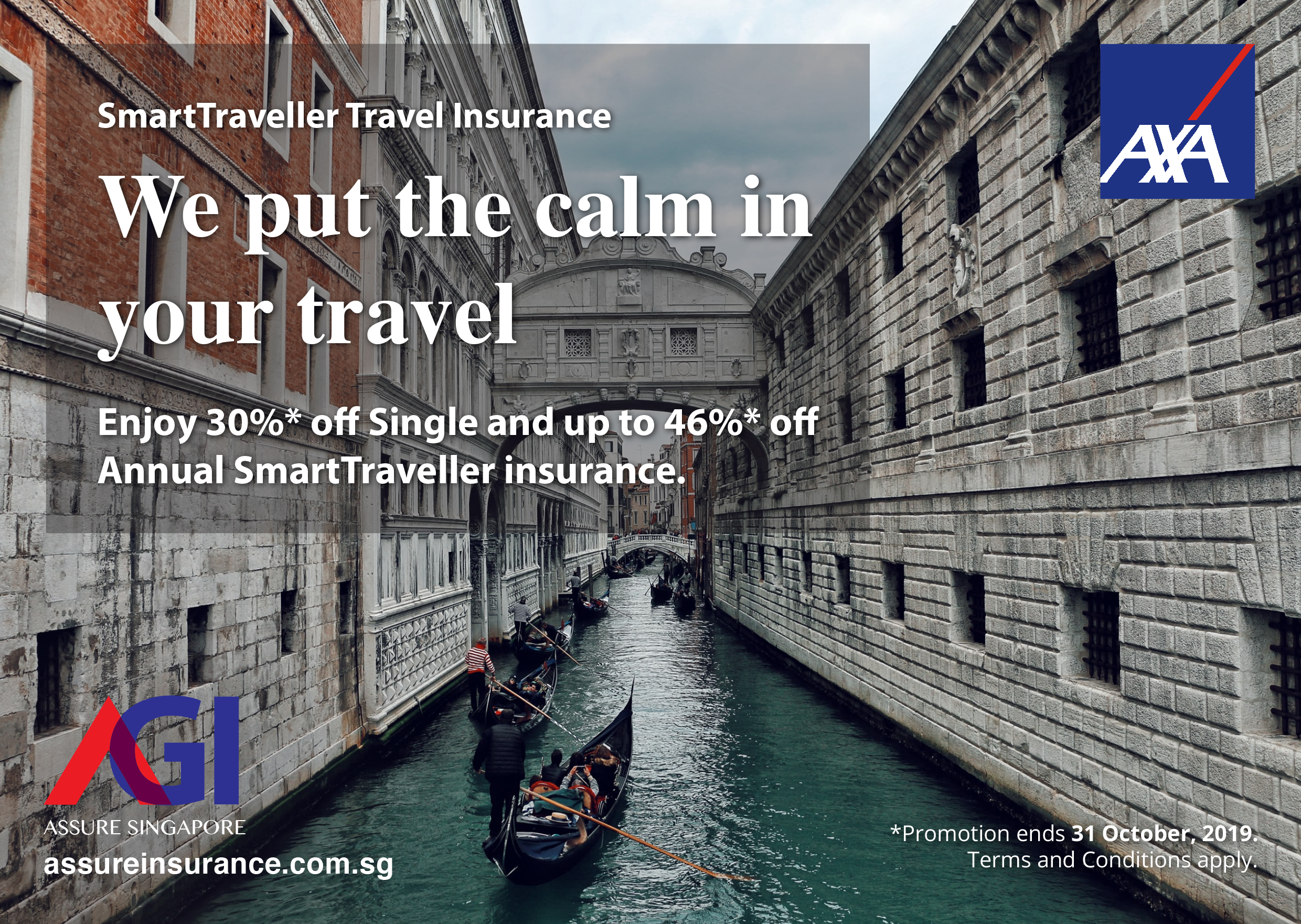 AXA  SmartTraveller Insurance :
📌 Single Trip enjoy 30% off
📌 Annual Multi Trip enjoy up to 46% off (min 2 adults)
*Promotion ends 31 Oct, 2019. Terms and Conditions apply.
Enquire at ask@assureinsurance.com.sg
Hong Kong Protests
In light of large-scale protests in Hong Kong over the past months, please note that claims arising from these activities and related disruptions are deemed as 'known event' and will therefore not be covered, if:
1) You have purchased your travel policy on or after 26 July; or
2) You travel in, to or through Hong Kong on or after 26 July.
For further details, please refer to the policy wordings of your specific travel product.