Posted on March 01, 2019.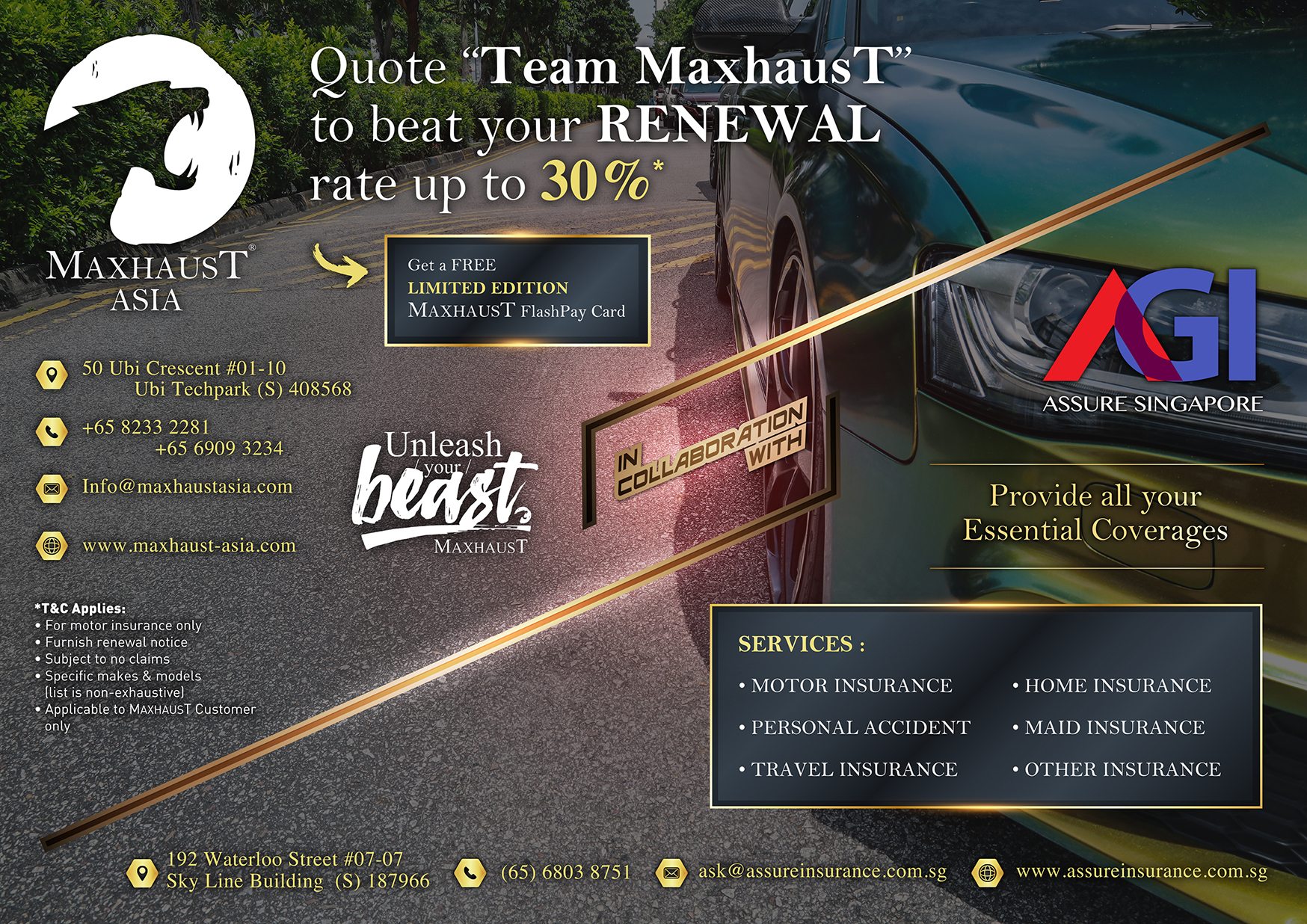 AGI Singapore in collaboration with MaxhausT that will offer their customers greater auto insurance discounts.
By being part of #TeamMaxhausT, you will not only be entitled to greater discounts when you buy/renew your car insurance, but you will also receive a limited edition MaxhausT NETS FLASHPAY card!