Posted on September 28, 2018.
Text: Cherlynn Ng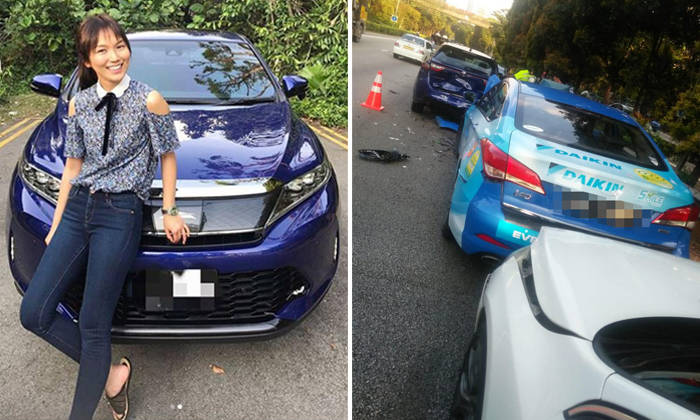 Local celebrity Joanne Peh was involved in a traffic accident while on her way to filming on Wednesday (Sep 26), but what left her in disbelief was people soliciting for business at the scene.
According to Lianhe Wanbao, the accident occurred while Peh was en route to Mediacorp and she was conveyed to National University Hospital, where she had a full-body examination
The 35-year-old actress said in an interview with Wanbao on Thursday morning (Sep 27): "Almost immediately the accident occurred, someone came forward to provide their name card and show us concern, even offering services for car repairs and insurance claims.
"Where do these people come from?"
Peh, who said that she was physically fine, will return to work on Friday (Sep 28) after two days of home rest.
She added: "My neck and back are aching more than they did yesterday, but there are no other superficial injuries.
However, I am unable to carry a heavy load or hold my children for now."
She was also quoted by Mediacorp's The Celebrity Agency on Instagram as saying: "Thank you everyone for your concern.
"Fortunately, it was the car that suffered the worst damage. The airbag wasn't even deployed, so aside from minor pain in my neck and waist, there are no severe injuries."
Peh's agent, parents and younger brother visited her in hospital after the accident, while her husband Qi Yuwu, who is away filming in China, has been informed.
Asked if the accident had left her traumatised and given her a phobia of driving, Peh joked: "Cannot don't drive, I am unable to hire a chauffeur."
---