Posted on Oct 03, 2019.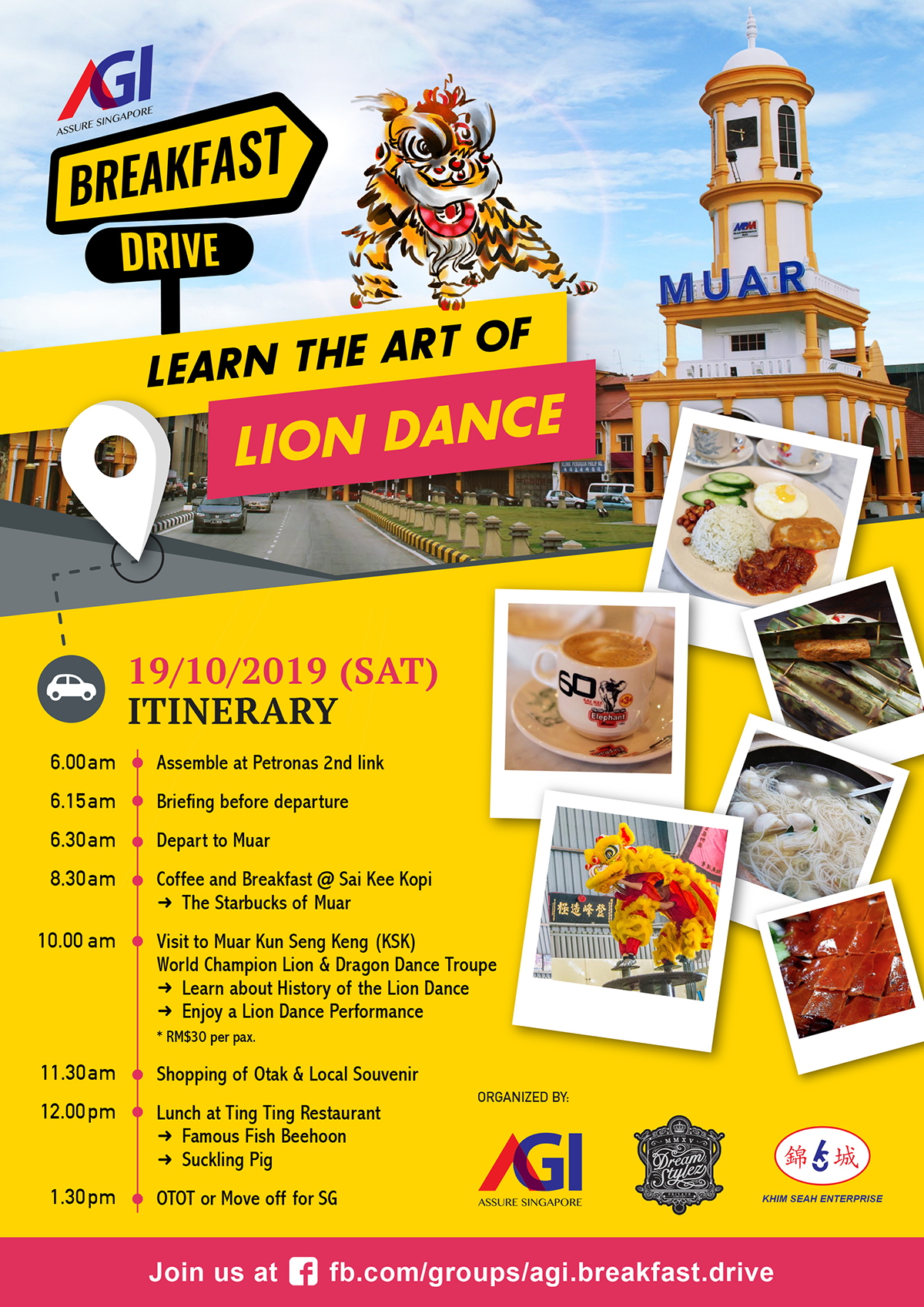 🚗🚗🚙🚙 October drive 🚙🚙🚗🚗 is here!
Learn the art of LION DANCE
Filling breakfast at the popular SAI KEE KOPI @ MUAR, thereafter we will be heading to Muar Kun Seng Keng world champion lion & dragon dance troupe to understand more about lion dance with just RM30 per pax.
Next to shop at their local Otak & souvenir.
And head for yummilicious suckling pig 🐷 for lunch!
We will capped at a total of max 30 cars.
Join our facebook group for more details and we look forward to see you guys 
🥳
🥳
🥳