Posted on February 20, 2019.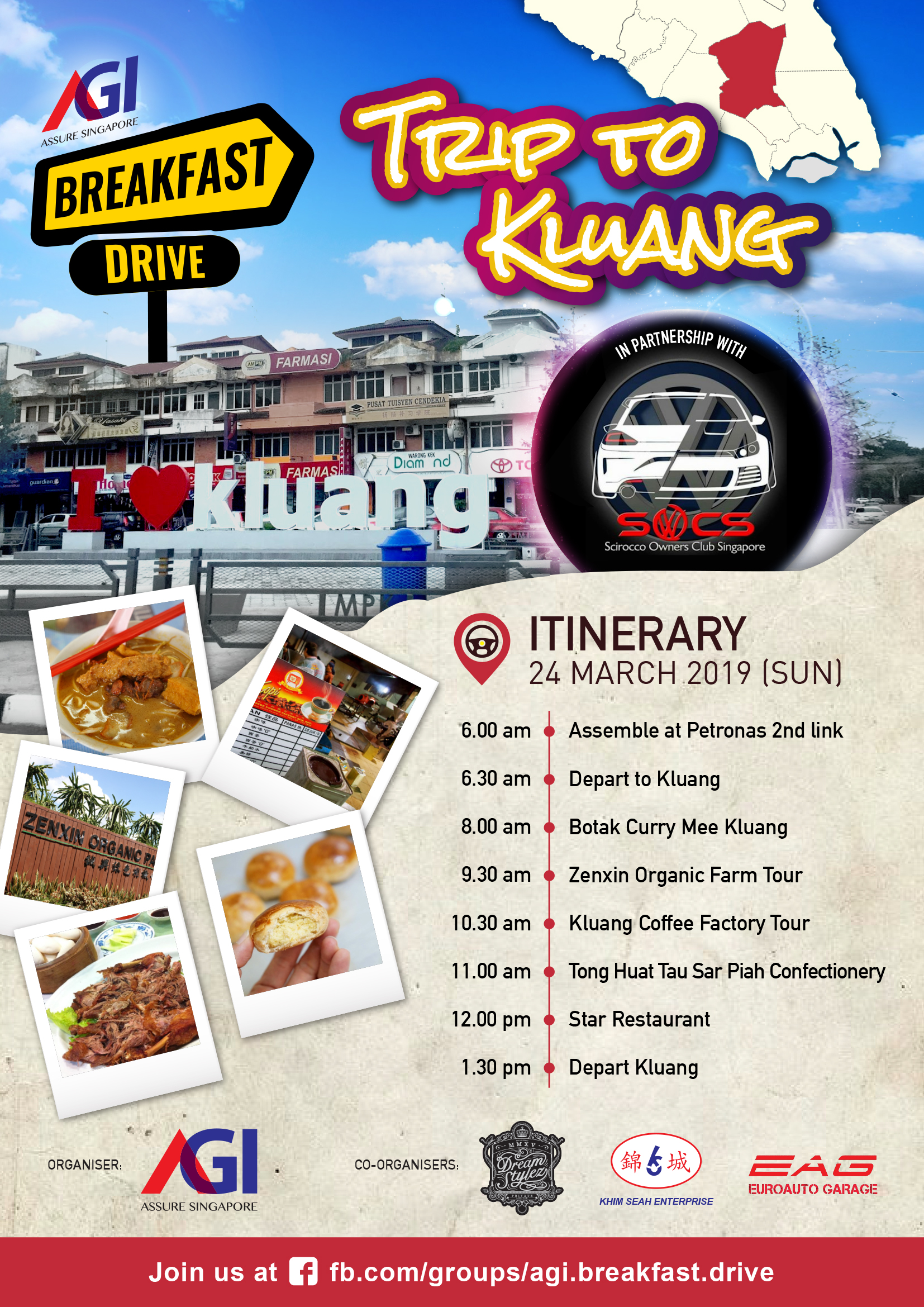 Attention to all‼️
Missed our first 2019 B/F drive?
Fret not, here's our 2nd drive for 2019 🚗
This time round it's a joint drive tgt with Scirocco Owners Club Singapore (SOCS)
Interested party PM us for more details!
Looking forward to the yummilicious curry mee, organic farm tour & many more!