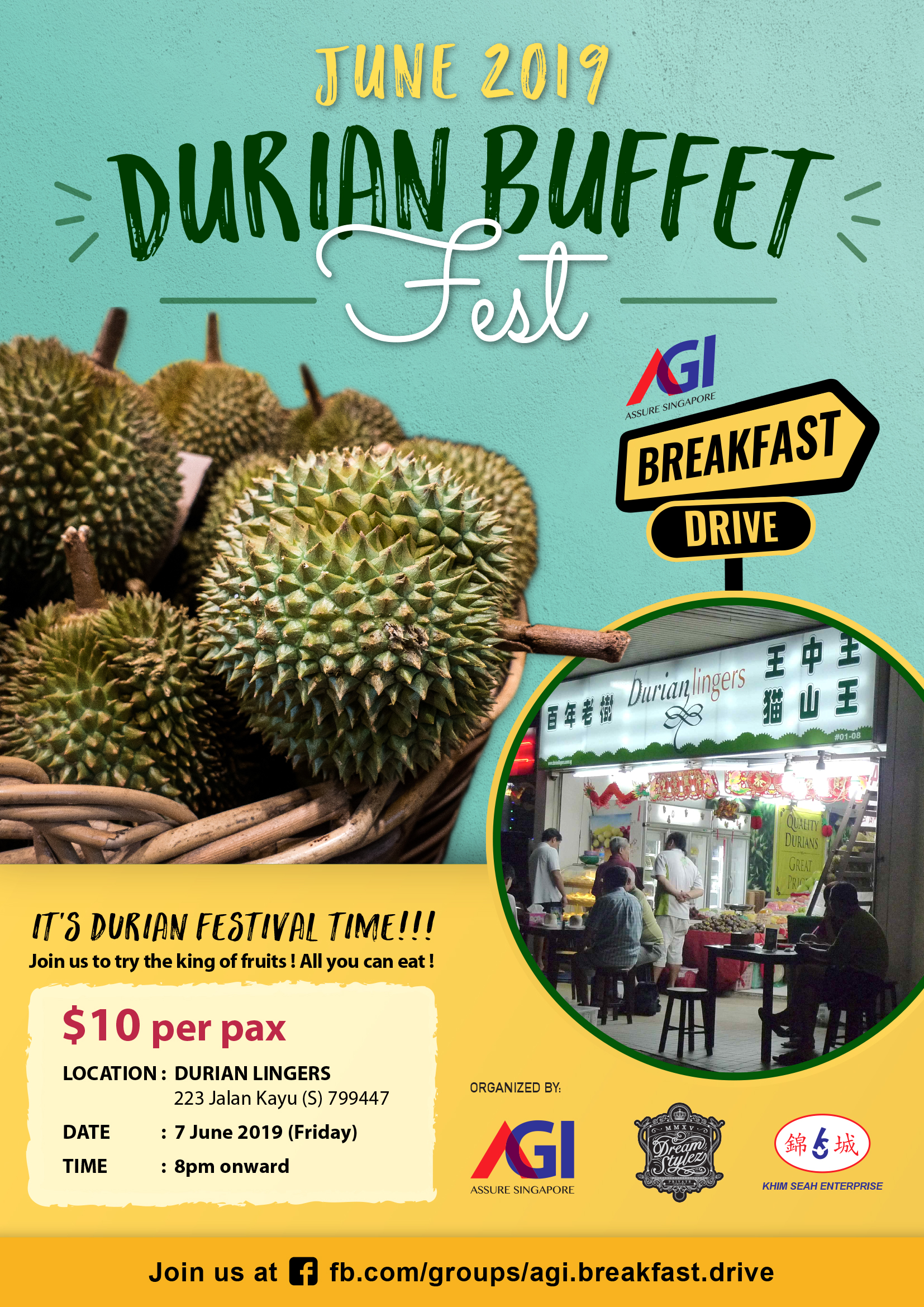 Thank you for joining our Durian feast at Durian Lingers by Breakfast Drives by AGI.
450kg of durians all in our stomach now. 😋
#PahangMaoShanWang 👑
#JingFeng
#D13 
#RedPrawn
This event sponsored by AGI Singapore ❤️

Join our facebook group for more details and we look forward to see you guys.