Posted on Dec 03, 2019.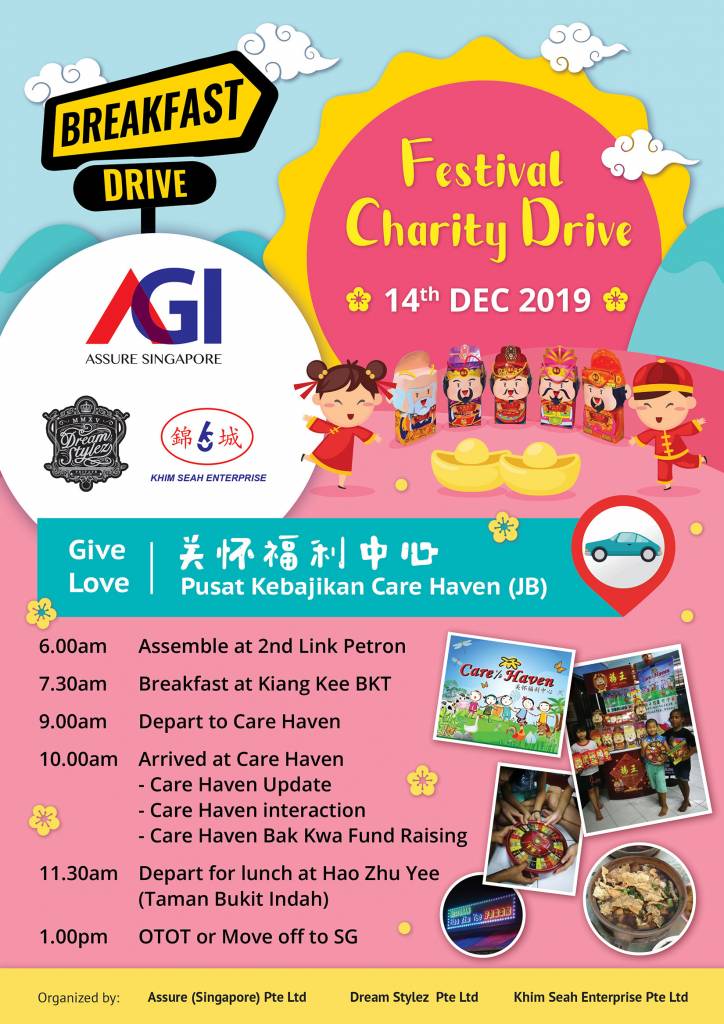 🚗🚗 14th December 2019 last drive for the year of 2019!🚗🚗
The last drive for 2019, another meaningful drive to end 2019! This time round, we are going back to Care Haven again! The last time we visited them was September 2018 (as per attached photos are the photos we took with them last year) & I believe the kids there miss us as much as we miss them! We won't be collecting any fund for donations, but we will be helping them to raise funds for their new home by buying bak kwa from them!
If anyone of you missed our previous drive on such meaningful events, do join us this time round to end our 2019 meaningfully 🥰🥰
We will be spending some time together with the kids with interesting and fun activities lined up for them. Join our facebook group for more details and we look forward to see you guys 🥳🥳🥳