Posted on October 12, 2017.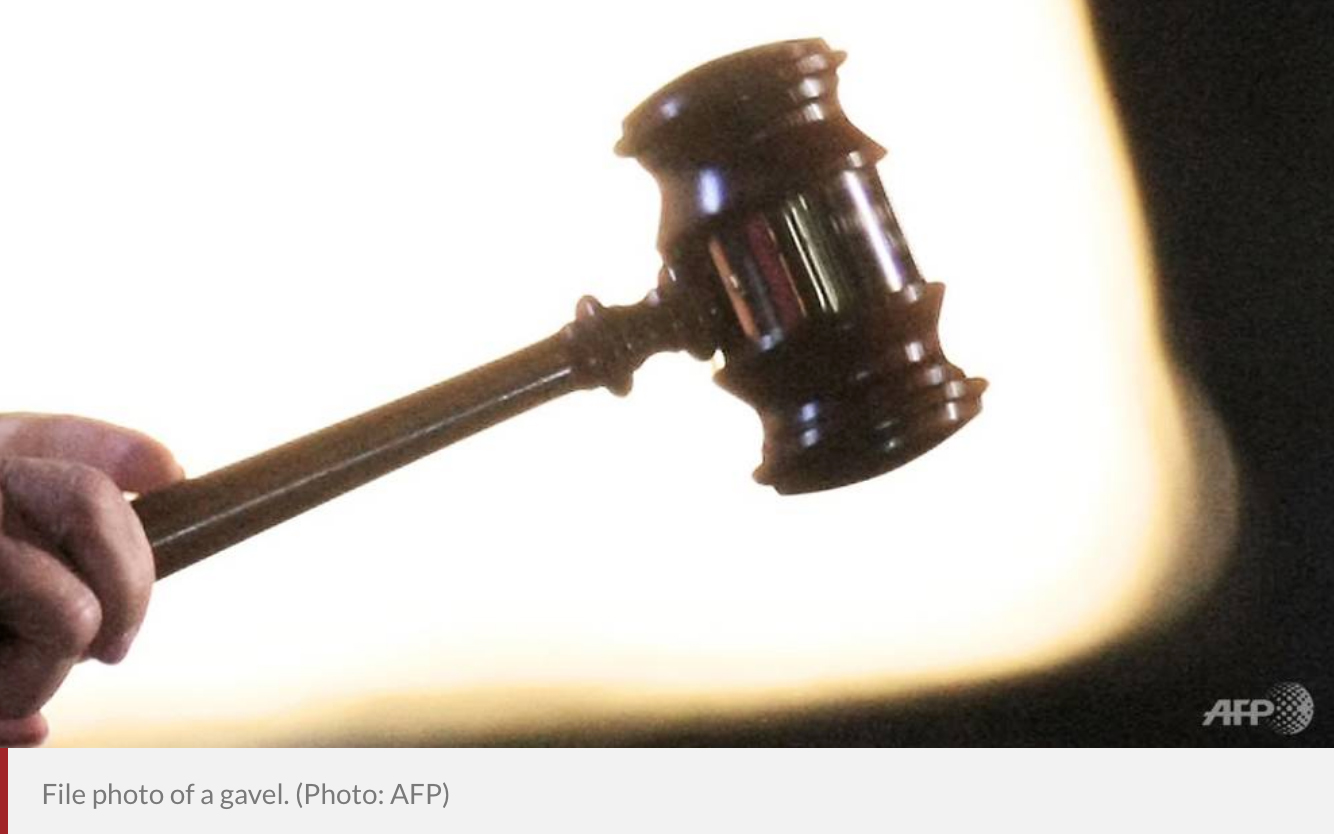 SINGAPORE: A Malaysian woman was on Tuesday (Oct 10) sentenced to 14 months' jail for her part in a conspiracy to make fraudulent insurance claims by staging traffic accidents in Singapore.
Rekha Tandaeduban, 28, submitted a total of about S$37,000 in insurance claims for the staged accidents.
The former security officer was charged with two counts of conspiring to cheat NTUC Income Insurance Co-operative and AXA Insurance Singapore. She also pleaded guilty to two more charges – one of making a false police report and another charge of driving in a manner dangerous to the public. Seven other charges were also taken into consideration during the sentencing.
Investigations by the Commercial Affairs Department showed that Rekha was hired by a syndicate to stage road accidents in Singapore. The syndicate recruited Malaysians to provide motor vehicles to be used in the fake accidents.
Individuals were also paid to be "phantom drivers and passengers", by making false reports saying that they were involved in the accidents. They would be paid in the form of a commission, or through insurance pay-outs when they submit injury claims in relation to the staged road accidents.
On Aug 31, 2012, Rekha entered Singapore with two Malaysian accomplices – Navaneethan Tiban Sanggu (Navin), 30 and Tang Jui Peng, 41.
The trio met up with another group of Malaysians, two of whom later posed as Rekha's passengers.
After a briefing by Tang, Rekha drove off with Navin in the front passenger seat and two other Malaysians in the rear.
At about 2.45pm, Rekha was driving along Eunos Link when Navin told her to jam on her brakes. As a result, a lorry crashed into the rear of her car.
The following day, Rekha, under Navin's instructions, lodged a false police report on the accident. She then submitted fraudulent claims for damages and legal costs amounting to S$14,246 to NTUC Income Insurance. The insurer was suspicious of the claims and did not make any payment.
In another staged accident that took place at Hougang Avenue 3 on Nov 29, 2012, Rekha again hit her emergency brakes and caused the car behind to collide into hers, court documents showed. This time, Rekha was driving a different car.
A day after the accident, Rekha went to see a doctor and was given two days' medical leave.
On Jan 10, 2013, she submitted claims amounting to S$22,755 for false personal injury sustained during the staged accident, to AXA.
The insurer paid out S$4,200.
Deputy public prosecutor Nicholas Lim Kah Hwee told the court that syndicates looking to make fraudulent motor insurance claims would typically stage accidents in a controlled environment such as a car park.
In this case, however, the accidents were staged on roads, putting innocent victims "at considerable risk of injury or even death".
Rekha, who was jobless when she committed the offences, told the court that she did not receive the payout and only had her car returned to her. She accused Navin of forcing her to commit the offences.
Navin is also facing charges for his alleged involvement in the conspiracy, while Tang and a fourth accomplice Sua Sun Heng, remain at large.
Sua, a 26-year-old Malaysian, had recruited Navin in Johor Bahru in 2012. He allegedly paid Navin RM100 (S$32) for helping to make police reports in Singapore as a "phantom driver" in separate fraudulent insurance claims.
---