Posted on December 08, 2017.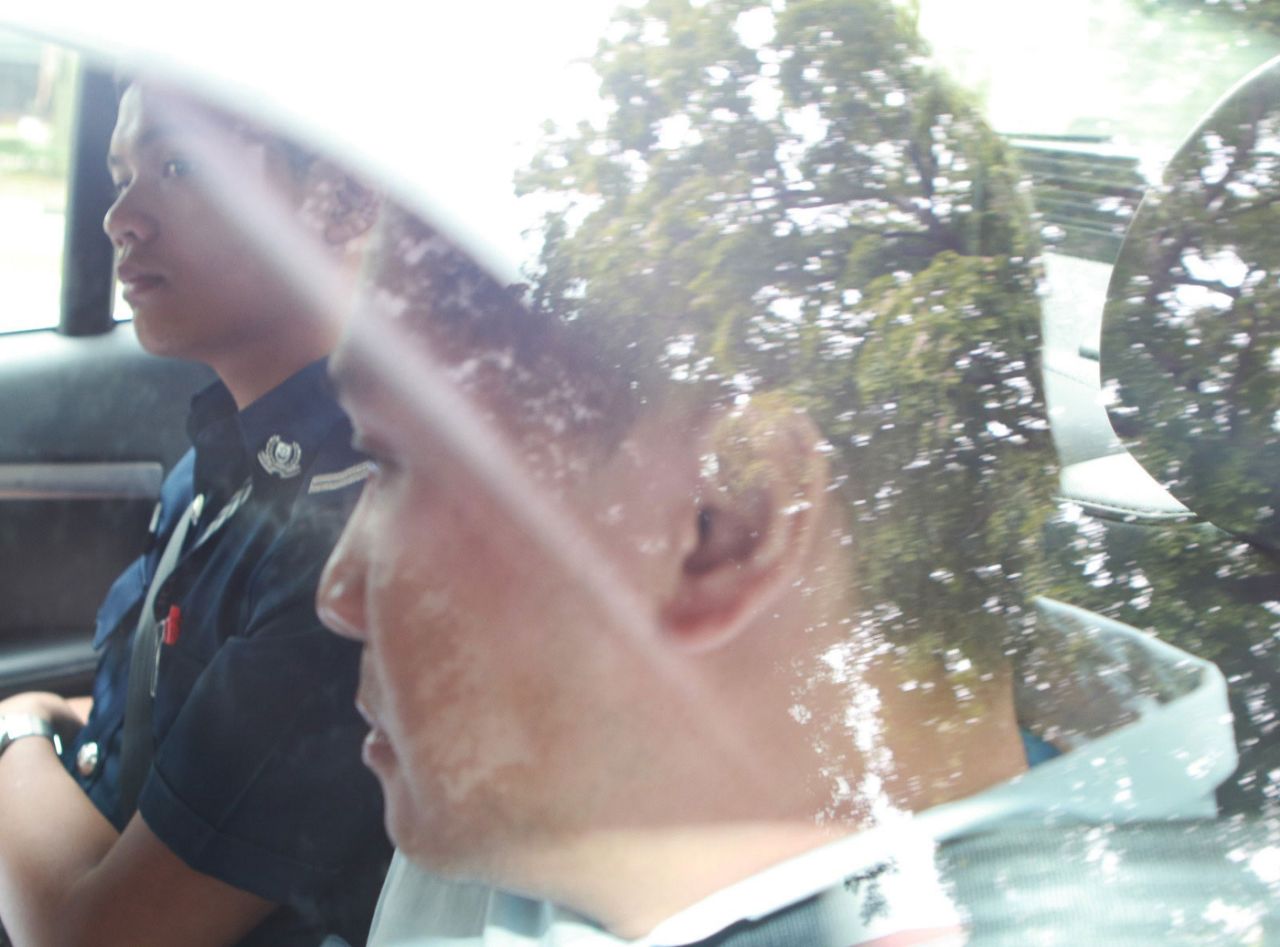 The car driver who allegedly caused an accident along Tanjong Pagar Road that left four pedestrians injured was charged with one count of drink driving on Friday afternoon (8 December).
Lim Kwong Fei, a 41-year-old Singaporean, is accused of being under the influence of alcohol and failing to have proper control of his car, causing it to mount a divider and plough onto four pedestrians who were standing on the divider before driving against the flow of traffic and hitting a lorry and a taxi along the road.
Yahoo News Singapore understands that Lim has been married for three years. He was a top performing insurance agent under the Advisors Alliance Group (AAG) for Great Eastern (GE), and was part of a group of AAG agents who were planning to leave GE for AIA Financial Advisers.
Bail has been set at $15,000 for Lim, who intends to engage a lawyer and has not indicated his plea. He has been ordered by the court to surrender his travel documents.
Dressed in a long-sleeved light blue shirt and dark pants, Lim kept his head bowed while seated in the dock in the State Courts.
On Thursday evening, eyewitnesses said a Mercedes-Benz car driven at high speed rammed into four pedestrians on a divider along the road opposite Amara Hotel. The car also hit a lorry and taxi on the other side of the road.
The four casualties were sent to Singapore General Hospital.
Yahoo News Singapore understands that the injured are three men and a woman aged between 23 and 56 – the woman suffered abrasions, while one man had a fractured nose, another man had internal bleeding in the brain and the third man, an Australian, had a spinal injury.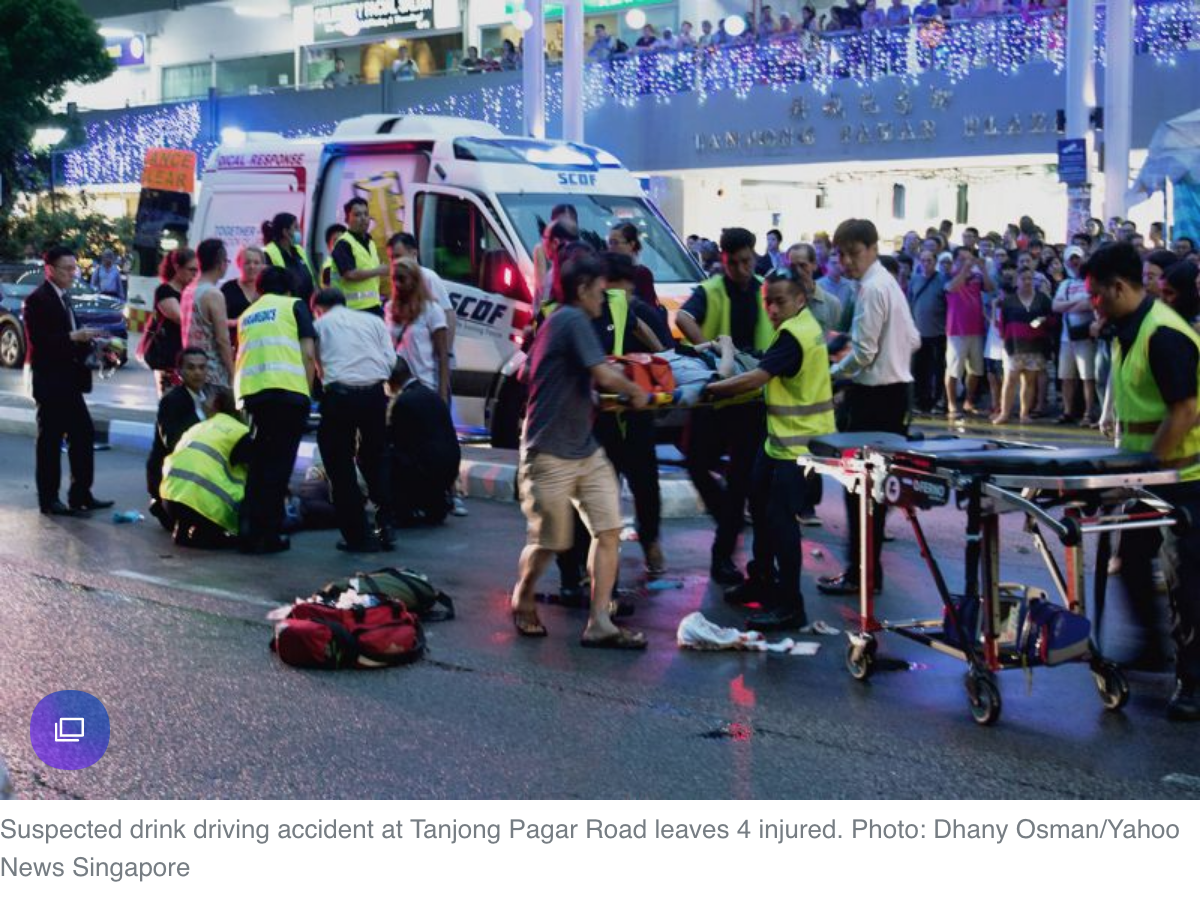 If found guilty for drink driving, Lim faces a fine of between $1,000 and $5,000 or a jail term of up to six months. In the case of a second or subsequent conviction, an offender faces a fine of between $3,000 and $10,000 and a jail term of up to 12 months.
Under new sentencing guidelines for drink driving offences set in July, a driver who causes injury and/or property damage will be jailed except in exceptional cases. The length of the jail term will be depend on the severity of injury, how much alcohol the driver consumed and how dangerously he or she was driving.
The prosecution applied for a 6 weeks' adjournment pending the medical reports for the accident victims and further investigations.
Lim will appear again in court on 18 January.
— additional reporting by Wong Casandra
---